Published on 07/08/2018 3:34 pm
5 Best Online Proofreading Tools for Error-Free Writing
For a blogger or freelance writer, it is a must to come up with quality content so as to attract readers. If you are a blogger, freelance writer or, the editor, you must be aware of the above reality. As a matter of fact, a piece of quality content should be an error-free writing. It should not contain any spelling or grammar errors. So, how do you ensure that your content is error-free, and does not contain any spellings or grammar mistakes?
Well, there are online proofreading tools which you can use for error-free writing. Here, we showcase 5 Best Proofreading Tools for Freelance Writers for Error-Free Writing. By using these Online Proofreading Tools, you can rectify spellings and grammar mistakes easily. Although bloggers give much time in deciding topic, creating drafts, rewriting the final article, they somehow don't give much time for proofreading their articles.
It results in spoiling their content. What could have been a quality content result in a poor content filled with spelling and grammar mistakes? So, avoiding proofreading can prove costly to you. Search engines devalue content which has spelling and grammar mistakes. Your rankings dip and you lose readers. Moreover, you have to understand that without proofreading, you cannot improve the quality of your articles.
Herein, lies the utility of free online proofreading tools.
You are bound to make mistakes especially when English is not your first language. However, you can correct your mistakes and improve the quality of your content by using free Proofreading tools. Some common mistakes in articles include the use of passive voice, wrong usage of tenses, spelling mistakes, wrong use of prepositions, etc. However, all these mistakes can be easily corrected by using a powerful proofreading tool.
So, to help you in selecting the right proofreading tool for error-free writing, we have compiled a list of 5 Best Online Proofreading Tools for correcting spellings and grammar mistakes. The basic idea is to make your proofreading simple and effective so that you do not hate proofreading but employ it as a means of creating quality content for your readers. These proofreading tools help you to reduce the number of common English mistakes.
So, now let us explore these 5 Best Online Proofreading Tools for Error-Free Writing.
5 BEST ONLINE PROOFREADING TOOLS
1. Grammarly
Grammarly is a powerful and comprehensive best free online proofreading tool to free grammar and punctuation check. It functions as a multi-purpose tool and checks for any spelling or grammar mistakes. It can be installed as an extension in your web browsers such as Internet Explorer, Firefox, and Google Chrome. It also integrates with MS-Word and MS-Outlook.
As a matter of fact, Grammarly checks your text for more than 200 grammar rules. It not only corrects spellings, rectifies grammar mistakes but also suggests better words for replacement. Grammarly also comes with plagiarism checker feature, as well.
2. Ginger
Ginger is the next proofreading tool on this list. It is a comprehensive tool featuring many powerful features. It takes care of "article errors" in your content by giving you suggestions for the correct use of the, a, an.
It can be installed as a Google Chrome Extension or MS-Office extension. It is also available for iPad, iPhone, and Android devices.
Ginger provides sentence re-phrase tool and suggests different ways of writing a sentence. It has inbuilt dictionaries and text-to-speech modules. It also offers a Personal English Trainer module with which you can use to improve your English language skills.

3. PaperRater
If you want to proofread your content by simply copy-pasting, then PaperRater can be a good choice for you. PaperRater comes as a website-based tool. For checking your text, you have to go to PaperRater website and paste the text.
It provides you report showing spelling mistakes, grammar mistakes, words and style suggestions, and plagiarism report, as well. It can proofread different types of documents including resume, essay, thesis, speech, review, research paper, short story, business communication and much more. It is a free proofreding tool.
4. Slick Write

Slick Write is a simple yet powerful proofreading tool for checking spellings and grammatical errors in your content. Slick Write provides a simple web interface, yet it is a feature rich tool. It helps you to analyze your writing in detail.
It not only points out errors but also provides in-depth analysis of your writing including adverbs, prepositions, phrases, passive words, and lots more. It gives you suggestions so that you can improve your writing skills. It comes as a free online tool for proofreading your documents.
5. PolishMyWriting
PolishMyWriting is another superb tool for proofreading your documents. You just have to copy the article which you want to proofread and paste it in the PolishMyWriting website. The tools check for spelling errors, advanced style checking, and grammar mistakes. The errors are displayed to you in three different colors. Spelling mistakes are highlighted in red color, writing suggestions are shown in blue color, and grammatical mistakes are displayed in green color.
It also gives suggestions for active and passive writing. The results are shown quickly which is another good feature of PolishMyWriting. It is also offered as a WordPress Plugin, and extensions are available for Chrome and Firefox.
With the help of Online Proofreading Tools, it has become simple to do a spell and grammar checks on your text. I hope that the above presentation proves sufficient for you in selecting the Best Online Proofreading Tools for error-free writing according to your requirements.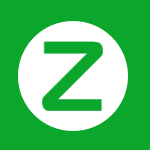 Curious Blogger